Are you considering an overseas relocation? Or perhaps you already live outside of Australia? Maybe you are just planning an extended overseas trip and are going to need to catch up on some work (or study) whilst you are abroad.

Thanks to the innovation of the 'Cloud', managing work and study from overseas has never been easier! Here's five of my hacks for working remotely.


Calendar control: Knowing what you are doing and when
The first and most important thing to get under control when you are working or studying remotely is your schedule. Knowing exactly what you are doing and when, will ensure you don't miss any important meetings or deadlines because you got the time zone wrong, or simply got too distracted immersing yourself in your new environment.
Here is where having an online calendar, such as what the Google and Microsoft suites both offer, is essential. I currently have 7 different email accounts, one for each of the projects I manage or organisations that I contract to, but I have synchronised them together to form one calendar that tells me everything I need to do and when.
As well as the ability, Google Calendar offers great functions such as a 'World Clock' option, where can you choose to have the time in cities that you regularly refer to displayed live next to your own calendar in your local time zone. Check out how to activate this and other helpful functions for managing things across time zones here.


Meeting management: Scheduling cross time zone catch ups
Simply knowing what time, it is in a particular place doesn't quite solve the problem of scheduling meetings across time zones. However, this is where a tool such as Calendly comes in handy! I discovered it last year whilst working for an American remote working start-up Remote Year, and it saved me countless hours wasted trying to find the best time to speak to people.
You can set up an account for free, then grant access to your calendar(s) and set your 'working hours' (when you want to be available) in your local time. Then you just send a personalised link to whomever you need to meet with, they follow it to find your availability converted into their local time zone, they choose a time that suits them best, and you both get calendar invites confirming the appointment. This saves very lengthy and time-consuming email exchanges trying to find an available time that suits both parties.
One of the downsides of remote working however, is the often-non-conventional hours you need to put in. Depending on where in the world you are working from, you will likely need to be prepared to have some early mornings or late nights, in order to synchronise with when the people you are working with, or when your study commitments are scheduled for in Australia.
Optimal office: Finding the best place to work and study from
So now you know what things you need to do and when, so the next question is; where to do them from? Some people find that working from their 'home' (aka, hotel room, Airbnb, or even hostel dormitory) works well for them, but unfortunately, I have found that if I try to work from anywhere near where I usually sleep, I usually just want to sleep instead of work. So, my strategy is to make sure that my 'home' and 'work' remain as separate physical places.
However, finding a quiet place, with a strong internet connection, comfortable chairs and with easy access to good coffee and reasonable food can be a challenge. Luckily, with the rise in popularity of 'digital nomads', a number of innovative solutions have been created to address this and my favourite one is Workfrom. It is an easy to use website which helps you locate great spaces to work or study from in cities all around the world.
The spaces listed are given a 'workability' rating from people who have used them before and you can check vital information such as the quality of their Wifi, availability of power outlets, any associated costs and even get a sense of how noisy it usually is, without having to step foot in the door.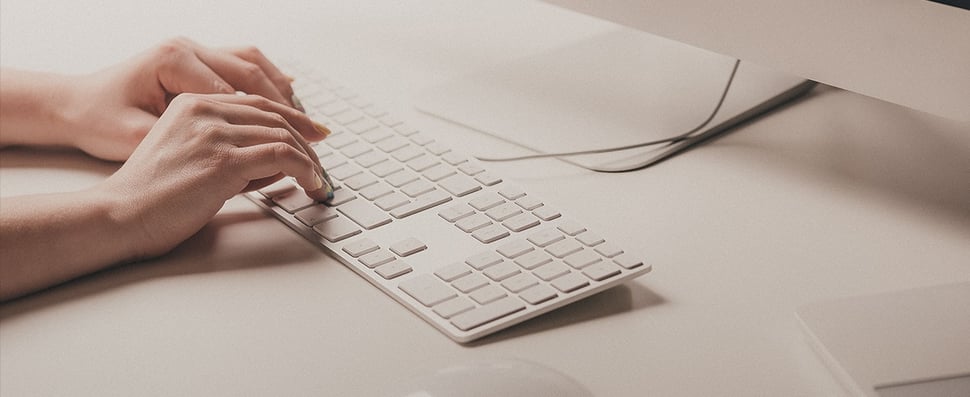 Confident Connection: Ensuring WiFi quality and speed
Having confidence that the internet connection you are using will be reliable and strong enough to get what you need done is incredibly important. This will help you avoid the situation of pressing 'submit' on an assignment submission only the find out the file didn't save to your cloud properly.
For people like me, who are not so tech savvy, this also might be a more intimidating task. However luckily for websites such as SpeedTest, you can now easily navigate to one site and within seconds have performed your own internet speed test, just by clicking one button.
This will tell you the download, upload speed and 'reaction time' of your internet speed (aka PING). I also ensure that whatever county I am, when I arrive I pick up a local sim card with a decent amount of data on it. This will mean I can always be connected, even if the WiFi fails.
Sincere Socialising: Finding a community
Finally, another challenge of working or studying from a 'non-permanent' and often foreign location is a lack of connection with people around you on a 'deeper level'. Thankfully, there exists multiple platforms which aim to connect diverse groups of people and create communities, allowing opportunities for sincere socialising.
In finding the right place to work, you can choose from established co-working options such as WeWork or Impact Hub which have great communities of local and expat workers. Coworker also allows you to search for co-working spaces globally.
Alternatively, if you prefer to work alone, and are just looking for people to socialise with 'after hours', then sites such as Meetup and InterNations can help facilitate connection between like-minded people whom are new to communities.

Complete the short form below and we'll keep you informed with all of the relevant information from Ducere Global Business School.